Farewell to Graduating Students (2016)
A farewell function was organised by the IEOR Students Association for the 2016 passing-out batch of M.Tech and PhD students on 23 June 2016. IEOR faculty members joined in to spend some time with them. Vinay Rai, general secretary of IEORSA, was the presenter for the evening.
The graduating students introduced themselves briefly, shared their experiences in IEOR and on campus, and shared their future plans. They were then presented with gifts by the faculty members. The faculty members shared their thoughts and blessed the outgoing batch with their advice.
A vote of thanks was given by the presenter and was followed by a group photograph and dinner.
Some glimpses of the event: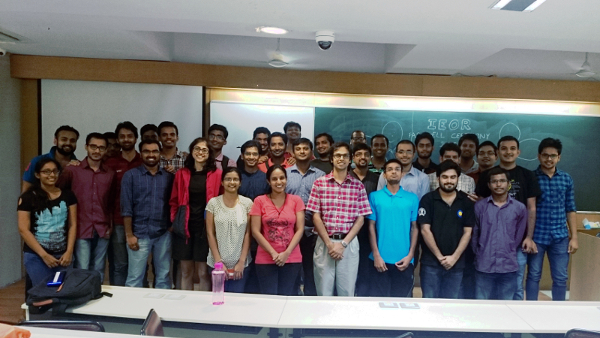 We thank the IEORSA team for making the event a big success, and give our best wishes to the graduating students for their future endeavours.