Ms. Tejas Ghorpade defends her Ph.D. thesis
Tejas Ghorpade defended her Ph.D. thesis on 15 June, 2021.  She is the first M.Tech+Ph.D. degree recipient from IEOR, converting from her M.Tech degree to go on to a Ph.D.  She joined IEOR, IIT Bombay after a Bachelor's degree from College of Engineering, Pune.  Tejas is now with Delhivery.
The external examiner for her defence was Prof Debjit Roy from IIM Ahmedabad.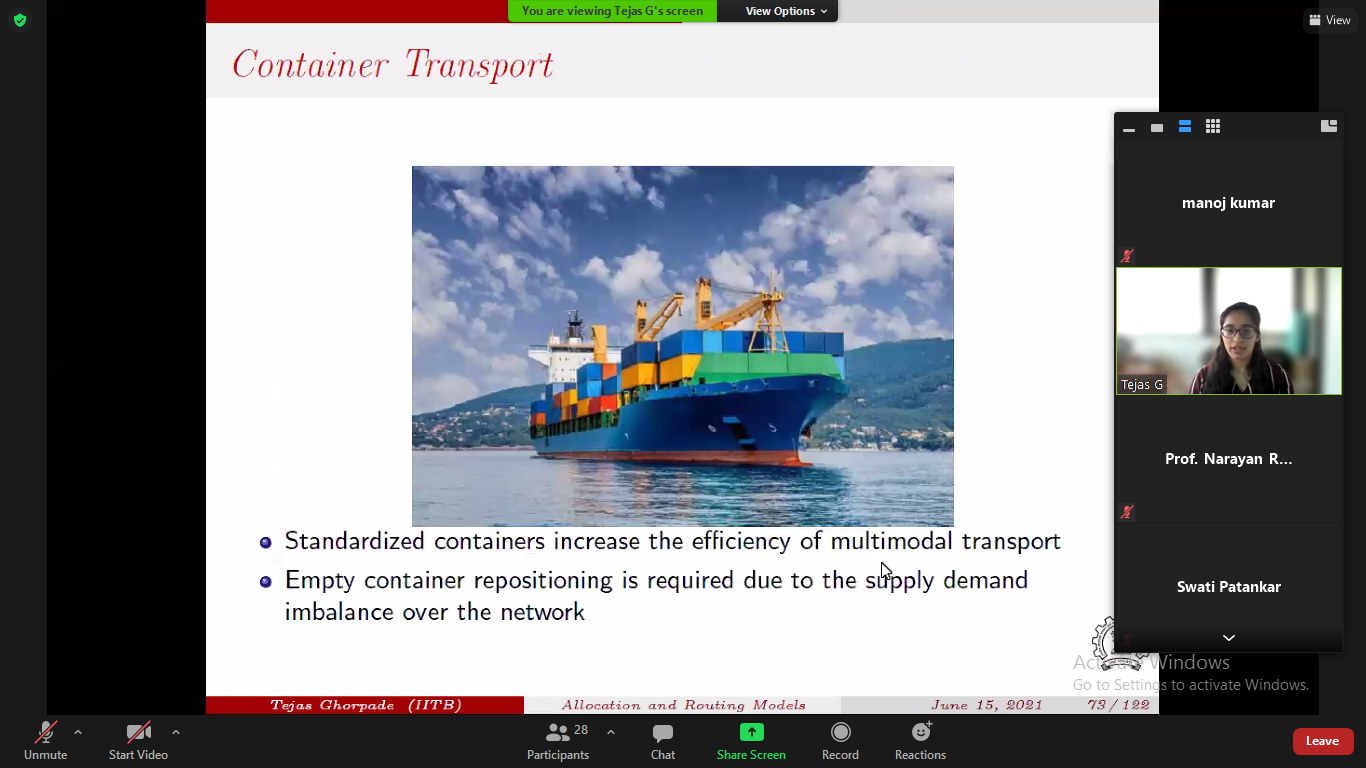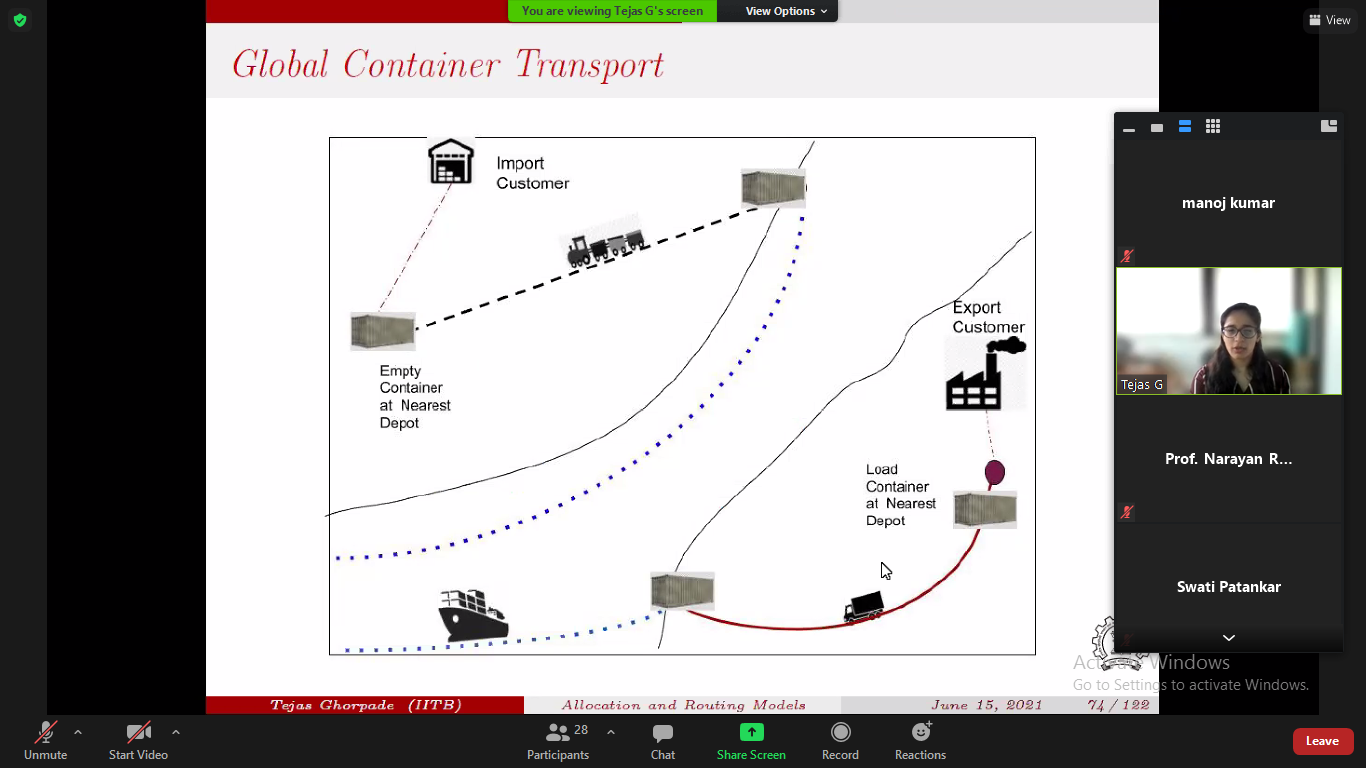 Scholar

Tejas Ghorpade 
Roll No
153190007
Title
Models for Allocation and Routing Decisions in Freight Transportation
Supervisor

Prof. Narayan Rangaraj

IEOR, IIT Bombay

Date of Defence
Tuesday, 15-06-2021
Time 
03:00 P.M.
Mode

 VC mode