Harshit Pandey
Industrial Engineering and Operations Research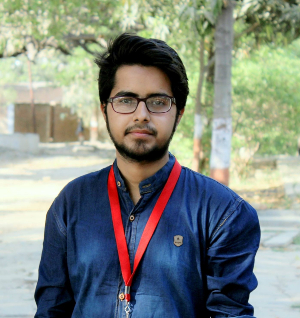 Indian Institute of Technology Bombay
Program: M.Tech
Year of Joining: July 2019
Course Completed:
IE 507  Modeling & Computation Lab
IE 601  Optimization Techniques
IE 611  Introduction to Stochastic Models
IE 603  Discrete Event System Simulation
IE 615  Data Analytics in Operational Research
IE 709  IEOR for Health Care
IE 716  Integer Programming: Theory and Computations
IE 714  Quantitative Models for Supply Chain Management
EE 769  Introduction to Machine Learning
CS 626 Speech,Natural Language Processing and the web
EE 782 Advance Topics In Machine Learning
MNG802 Statistics for Management Research
MGT806 Behavioural Operations Management
Academics Interest: Optimization, Integer Programming, Machine Learning, Deep Learning, Supply Chain Operations.
Seminar Topic: Different Types of Algorithms used in Ranking Scientific Research Paper.
Course Project: Machine Learning in Supply Chain Operations.​
Subject Projects:
Image Captioning using Different Types of Architecture.
Glimore-Gomory LP for bin Packing. Possibly study some special cases and improve bounds.
E-commerce Revenue Prediction using Different ML Techniques.
Credit Risk Modelling using Machine Learning.
Other Interest:
Singing and Chess.
Contact: