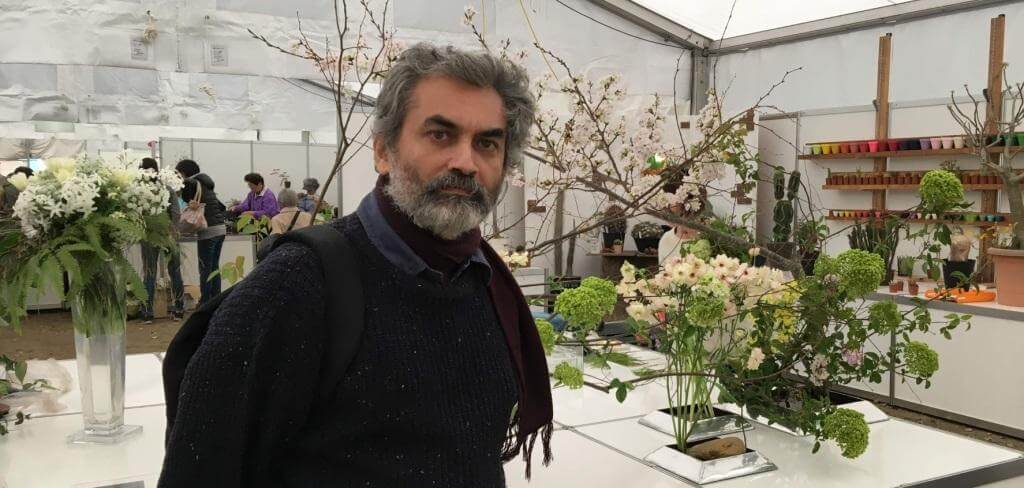 Prof. Narayan Rangaraj, then Head of Department at Industrial Engineering & Operations Research, IIT Bombay visited Japan for industry-research collaboration from April 14th -21st, 2019. He is distinctly known for his work with Indian Railways, Supply Chain Management, and Transportation Planning in India and abroad.
During his visit to Japan, Prof. Rangaraj had multiple interactions with industries such as NEC Research - Musashi Kosugi, Mitsubishi Fuso Trucks & Bus Corporation (MFTBC)- Kawasaki and Marubeni Corporation and also with IITBAA's Japan Chapter Members.
1. NEC Visit:
On 15th of April, 2019 Prof. Rangaraj visited NEC's central research lab to meet CTO of NEC. Along with his discussion with NEC senior management, Prof. NR gave a 45 min talk on his research area which was well attended by IIT alumni and others at NEC. The talk was organized by Aayush Aggarwal from the Batch of 2018.
2. Dinner Meet with Prof. Narayan Rangaraj:
Location: Saido, 2 Chome-15-10 Jiyugaoka, Meguro City, Tokyo 152-0035
Date: 15th April 2019 from 7 PM- 9:30 PM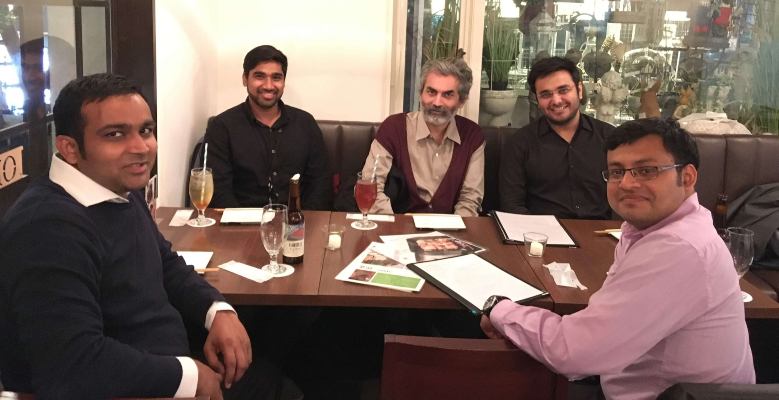 An informal alumni dinner was requested through IITBA at Jiyugaoka. The idea for holding this dinner was to meet fellow alumni, network and learn through some concrete examples of how Japanese organizations such as NEC and MFTBC are collaborating with IIT Bombay in the industry-oriented research.
 3. Discussions  at MFTBC  (April 16th -20th, 2019):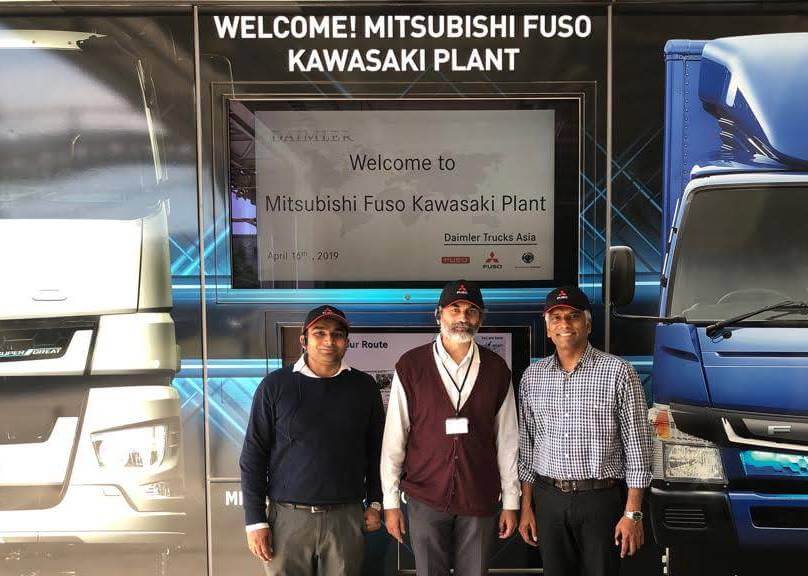 Prof. Rangaraj with Mr. S Navaratnam (Head Production IT, MBTBC) and Mr. TR Singh (2008 batch) at FUSO Kawasaki Plant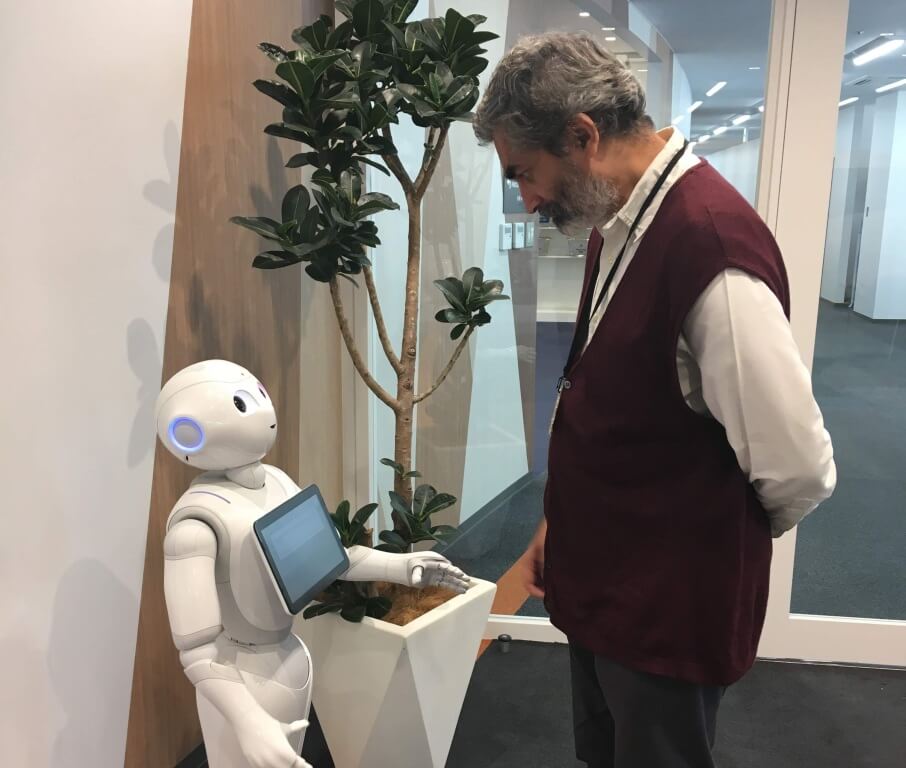 Prof. Rangaraj at FUSO's Kawasaki Plant
One of the aims for Prof. Rangaraj's visit was to initiate a collaboration with MFTBC Japan (aka. Daimler Trucks Asia) in the area of supply chain management. Prof. Rangaraj spent four days with MFTBC and participated in various discussions such as digital factory, e-mobility, and parts supply chain management.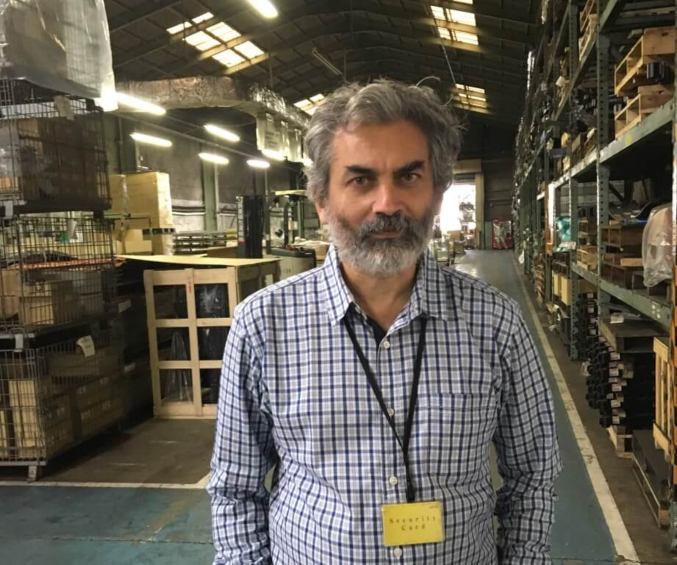 Prof. Rangaraj at FUSO's parts warehouse in Atsugi
MFTBC and IIT Bombay agreed to engage in student's research and faculty consulting topics. During this trip, Prof. Rangaraj visited MFTBC's truck manufacturing facility at Kawasaki plant and its spare parts warehouse in Atsugi.
Considering his research interest and collaboration with Japanese industries, the Japan Chapter looks forward to future visits and interactions with Prof. Rangaraj in Japan.
Complete article can be found in the Newsletter of IITBAA- Japan Chapter.